Announcing Brand NEW Kit Cards!
Submitted by

Ruth

on December 3, 2020 - 5:31pm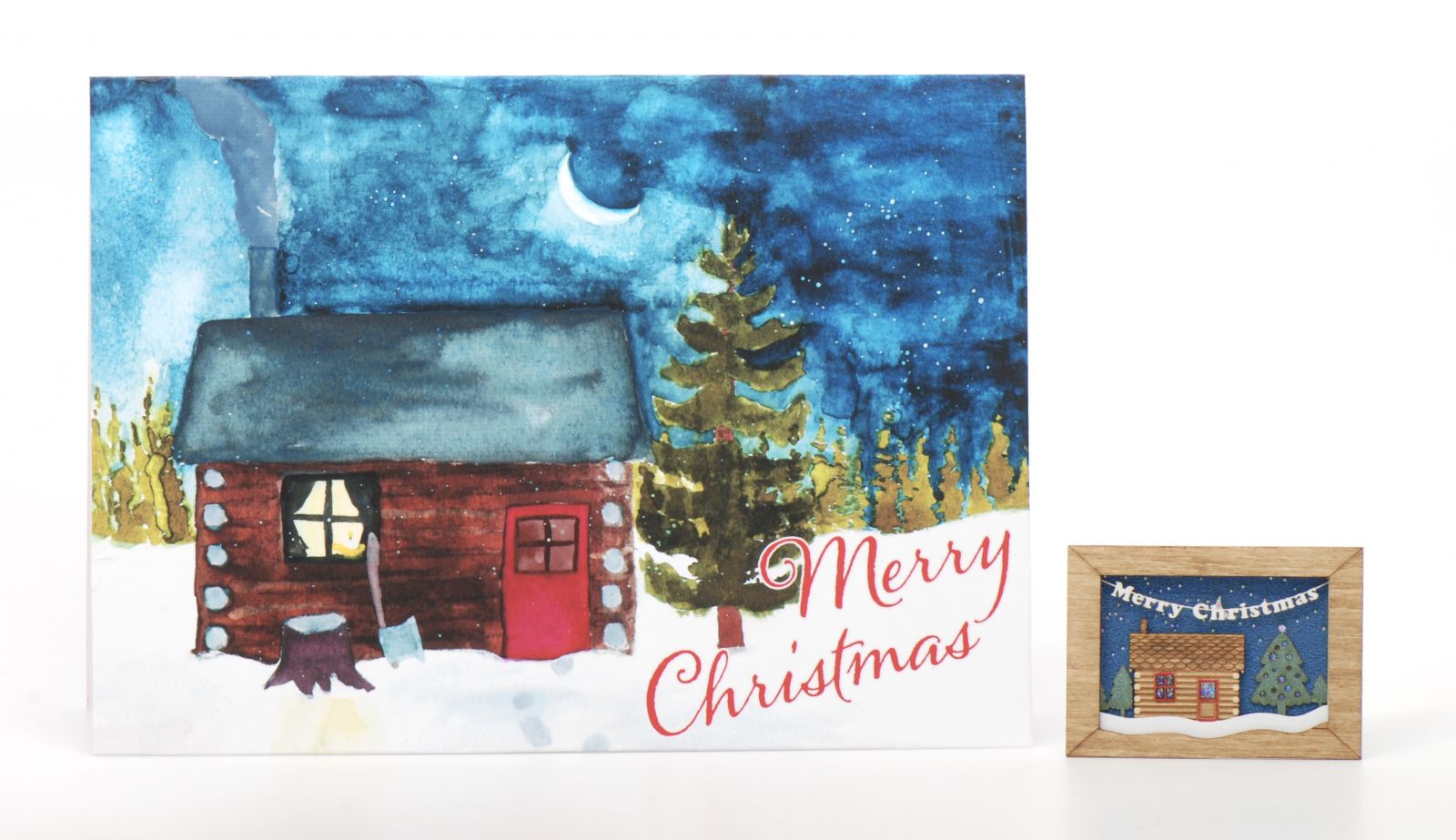 I am so excited I can't wait any longer to announce a BRAND NEW product line we have been working on! Just in time for Christmas too! Or brand new line is called, "Kit Cards"
We will be announcing more than this one, but announcing them over the next couple of days. They will be available for purchase December 7th here our web site.
The goal of these Kit Cards is to spread cheer to everyone and anyone! These are designed to be easy for anyone to assemble, miniaturist and non miniaturist alike. The first ones released will be Christmas Cards. Others will come like Birthday Kit Cards, Get Better Soon Kit Cards, Thinking of You Kit Cards and more Holiday cards!
All our Kit Cards will have a card you can fill out and write a message in. They will contain the kit inside the card. The Card will be placed inside a hard sided protected envelope, ready to ship to your recipient. This card and envelope will be mailed to you inside a bubble mailer so you can pull it out, sign the card, address the envelope and mail it. Wait that's not all!! If you want me to fill out your personal message and mail it for you I will drop ship them to your friends and loved ones!
You already spend $5-$7 for a card in the stores and if you just need a little something to send to your friends and family, this is perfect! This Kit Card will cost $12.00
Our first Kit Card is called " Merry Cabin Christmas." The water color painting on the card was painted by my daughter Sophia Stewart. She did such a wonderful job, I am so proud of her! The kit inside is a cabin in the woods framed and ready to either hang on your Christmas tree as an ornament or it comes with a tiny stand for the back to place it on your desk. (You can of course hang it in your dollhouse too!) This kit is built in layers and only takes about 2-4 minutes to assemble and only needs glue. The Kit card will come with colored photo directions and........ a if you scan the back of the card with your camera on your phone it will take you to a quick video on how to assemble!
We hope you are as excited as we are over this new line of Kit Cards! Stay tuned for more Kit Cards coming soon...