6 Layer Macaron Cake Class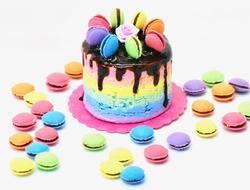 SKU: class03
Class date: May 9, 2020
10 am - 6 pm EST
Mother's Day Weekend Class Special
(You will also receive the Heart Macaron Mold $20 value)
This will be a fun class to learn how to make macarons, cakes and to use our brand new Drips and Drizzles! Since class is the day before Mother's Day I decided you need a gift! The Heart Macaron Mold will be included.
Great gift idea for your family to give you a class day of miniature learning!
*Craft Clay Machine is needed for this class!
One can easily be ordered on Amazon or Michaels.